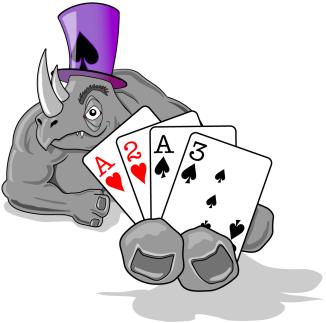 Welcome!
Welcome to Low Limit Omaha Strategy and Tactics.
If you have never played Limit Omaha Hi-Lo (Omaha-8) at small stakes/low limit tables then you are in for a wild ride! Many of your opponents will be clueless and huge amounts of money will go in the pot and to the untrained eye the result of every hand seems to be dumb random luck. The truth is, though, that Omaha is not a lottery and that it is easier to beat a low limit game of Omaha than just about any other kind of poker when you are up against weak opponents.
We'll give you the Omaha strategy you need to start winning right away!
| | |
| --- | --- |
| Get The Most Out Of This Site | |
Resources for American Players
Recent Articles and Essays
Choosing an Online Cardroom (Stud Strategy), Evading the Rake (LLOSAT), Danger Board! (LLOSAT)
Items with a yellow arrow
next to them on the navigation bar to the left have been updated in the last 30 days.
Thank you for visiting!
Low Limit Omaha Strategy and Tactics Last updated Tuesday, June 22nd, 2021